YOU ARE NOT A NUMBER, A STATISTIC, OR AN ALGORITHM.
But our current healthcare system treats you like one.
You deserve a custom-tailored healthcare plan and support program that fits your one-of-a-kind life…so you can feel your best, spend time where it counts, and stop wasting money on needless medical expenses.
As you're reading this, the current system of health delivery does not provide personalized health care.
What happens when you visit a doctor's office? Typically, insurance-based office visits are designed to be time-constricted encounters with as minimal engagement with your physician as possible.
Why? Because insurance companies and large health care providers are not focused on YOU. They're focused on protecting the fiscal interests of the powerbrokers of the healthcare industry.
It is important for you to know that you are not a population.
Your unique health needs cannot be explained by population health algorithms or data reports.
Your genetics, nurturing, environmental exposures, and lifestyle habits all combine to create your infinitely unique human being.
Most individuals have never truly experienced an optimized state of health. But that can change…starting today.
All of us, including you, should have access to the resources necessary to become our healthiest selves. When you are healthy, you can spend your day enjoying high levels of energy, positive emotions, biomechanical function, and cognitive power.
You can experience…
PERSONALIZED HEALTH with DR. GUS VICKERY
"Dr. Vickery's personalized health program has been the cornerstone of my personal health transformation. At 52, I made the decision that my chronic autoimmune diseases required more than just symptom control. Dr. Vickery's holistic approach to medicine resonated with my own belief about an overall approach to wellness. With Dr. Vickery's intense engagement, the personalized health program has helped me take the necessary steps to become truly healthy. The program embraces the power of the relationship between doctor and patient—making the two parties teammates in a successful outcome. I believe the personalized health program is the model for how health care should be provided in the 21st century."

Marty Weil
""I have always been blessed with good health and good health care – but I've never had an engagement like the one that I am experiencing with Dr. Vickery. Here is a true partner and advocate that spends time looking into how I can be in the very best condition. We are already seeing improvement in almost every metric. I can't recommend this highly enough!""

Ann Ashley, SPHR, SHRM-SCP, CFN

Vice President of Talent and Organizational Development, Biltmore
"The information that was derived from my bloodwork along with Dr. Vickery's assessment was second to none. It far exceeded my expectations. He made very specific recommendations to "tweak" things in my daily habits including food consumption, exercise and rest/sleep hygiene. I have a very strong cognitive awareness now of what I should do. One unexpected but wonderful result that came from this exercise was a relief of a nagging cough I had. For several years, I had a persistent cough that was more annoying than anything else. I had chest x-rays done along with pulmonary workups which all showed perfect health. Finally, Dr. Vickery suggested an acid blocker which at the time was a prescription drug. I did not want to take any medication, period. But I tried it and it seemed to work. After his evaluation of me in early 2018, he suggested a keto approach to food which I tried. This was in an attempt to increase my energy during the day by deriving my fats from healthy proteins and carbs as opposed to unhealthy ones from things such as bread and grains. About 2-3 weeks after being on this "diet" I noticed my cough had gone away. I realized I had a slight intolerance to grains. By managing what I ingest, I can control this cough and live without prescription medication! Thank you Dr. Vickery for your concern for me and you diligence in walking this road with me."

Billy C.
""In all of my years as a patient of Dr. Vickery, I have always been treated with the upmost care from not just him, but the entire staff. As a patient in his Personalized Heath Program, I have learned so much in my path to wellness. The individual attention, extensive bloodwork, and research put forth on his behalf far exceeds that of any other medical professionals I have experienced. Dr. Vickery's passion and knowledge in his field is undeniable, as well as his ability to effectively communicate ways to improve my overall health and wellbeing.""

Todd Campbell

TWO MEN AND A TRUCK®
""Dr. Vickery has mastered the art of distilling the most transformational body, mind and spirit optimization techniques into simple, easy-to-understand concepts that the general population can immediately implement. His book has a seasoned, reasonable and practical approach to mindset, willpower, stress mastery, nutrition, sleep, movement and beyond...Authentic Health will change your health and life forever, in a very good way.""

Ben Greenfield

Human Performance Consultant, BenGreenfieldFitness.com
Comprehensive Precision Medicine Program – $5397 (annually)*
This Plan includes:
Comprehensive annual health review focused on health optimization and disease prevention.

Extensive blood biometric panel including lipids, metabolic health markers, inflammation markers, hormones, and nutrients (labs billed to insurance or offered at a low price client bill rate)
Body composition and bone density analysis
Meeting with Dr. Vickery, virtual or in-person,  every 4 months to review your goals for health and create new protocols for optimization
Written plan that addresses supplementation, medication, hormonal optimization, and lifestyle strategies to optimize health

Access to hormone replacement services and peptide protocols for health enhancement

Medical management of health conditions while participating in the program.
Includes Comprehensive Genetic Analysis
Genetic report includes: Nutrition, Micronutrients, Circadian Rhythm, Cellular Functions, Fitness, and Hormones (video review of a genetic report HERE)
Includes an additional intensive consultation to review your unique DNA blueprint and it's impact on your health.
The report is continually updated and the results will be integrated into all future consults.
*payment plans available, including HSA options
SUBMIT REQUEST TO WORK WITH DR. VICKERY
Additional Tests Strongly Recommended for Your Health Evaluation . . .
Comprehensive Micronutrient Assessment
A blood based comprehensive assessment of both extracellular and intracellular levels of all water-soluble and fat-soluble micronutrients as well as amino acids and essential fatty acids. This test allows us to know precisely what micronutrients you need to support optimal health…. $400.
Comprehensive Gut Health Assessment
A stool-based test that evaluates digestive function, gut-wall integrity, markers of gut inflammation, the balance and diversity of the gut microbiome, biliary function, and for the presence of pathogenic bacteria, viruses, fungi and yeast, and parasites. This test includes a 1-hour visit with our health coach to discuss the strategies for optimizing gut health… $575.
Toxicant Assessment
A urine-based evaluation for unhealthy levels of mold toxins, envirotoxins, and health metals. The price includes a 1-hour consultation with our health coach with a specific detoxification protocol… $600.
TruAge Epigenetic Age Testing
A blood-based evaluation of biological age through the analysis of telomere length and DNA methylation patterns. This includes an estimate of your current rate of aging… $500.
Grail Cancer Screening
A blood-based test known as a liquid biopsy for 71 different cancers… $950.
DEXA Scan
Included in the program. Initial and follow-up DEXA scan evaluations of body composition and bone density. This includes a precise measurement of your body fat percentage, lean mass percentage, and the distribution of body fat.
Case Studies from Current Personalized Healthcare Patients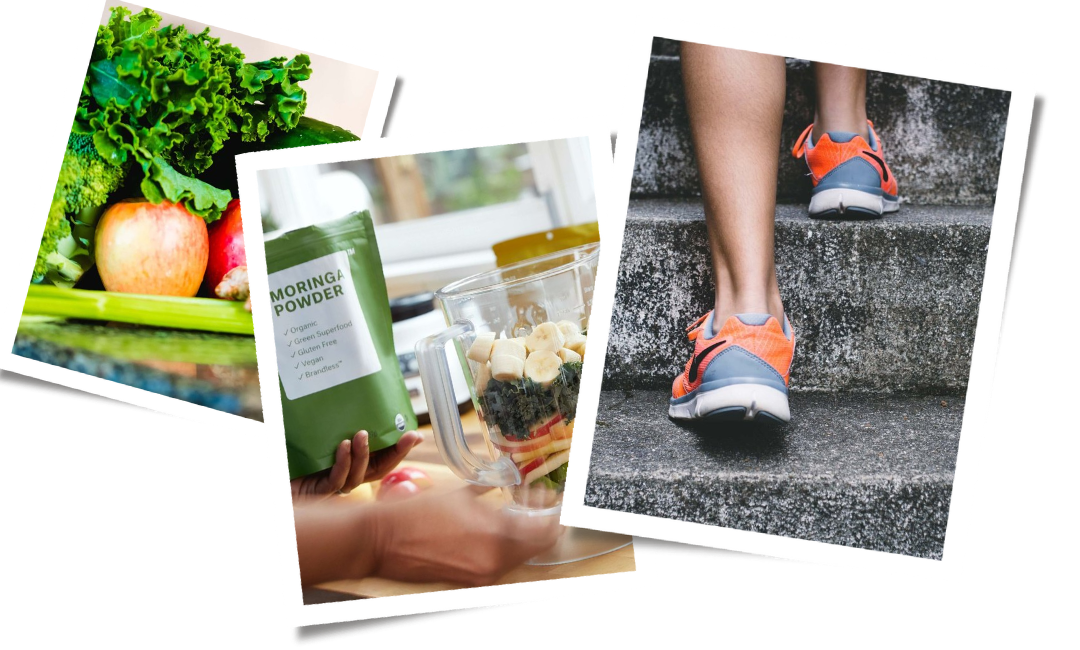 Click on each name below for real-life video case studies from Dr. Vickery's Personalized Healthcare Program patients:
Frequently Asked Questions